UNM Alcohol and Drug Policies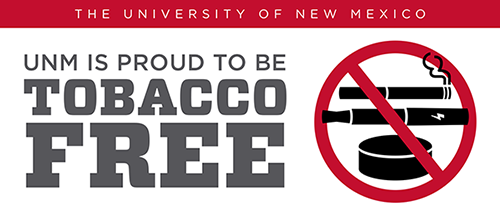 • Policy on Illegal Drugs and Alcohol
• Regents' Policy Manual – Section 2.6: Drug Free Environment
• Administrative Policies and Procedures Manual – Policy 3270: Suspected Employee Impairment at Work
• Administrative Policies and Procedures Manual – Policy 4000: Allowable and Unallowable Expenditures
• Administrative Policies and Procedures Manual – Policy 2150: Sponsorship by Alcohol Beverage Companies
• Administrative Policies and Procedures Manual – Policy 2140: Use and Possession of Alcohol on University Property
UNM Taproom Policy for Draft & Table:
- All customer ID's are checked to confirm age limit of 21 years old.
- Damaged forms of ID are not accepted.
- Servers and managers give special attention to mixed-age tables.
- Alcohol service is not granted to intoxicated customers.
       ○ Respect the 3 drink limit.
- Alcohol cannot be taken out of designated area.
        ○ Residence Halls are dry areas.
- No drinking games allowed.
- All other UNM policies on alcohol apply (see above section).